Dilapidations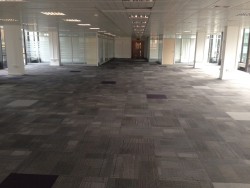 CPF Installation can help on any internal or external Dilapidations.
We have gained vast expertise in a wide variety of building Dilapidations. We have acted for both landlords and tenants for a number of high profile Building Surveyors clients and several large property developers. We have worked across varied property portfolios mainly in the industrial, commercial and retail sectors. As Principal Contractor for dilapidation projects on internal or external works, we pride ourselves on being able to offer the full package.
Services amongst others: civil works, strip-out/demolition of tenant installed fixtures and fittings, structural steelwork, brickwork, roofing works, windows, joinery, decoration, partitioning, ceilings, flooring, M&E and now bespoke joinery services manufactured in house.
From small schedule works as identified in any interim inspections to extensive Dilapidations work on a building where there have been significant breaches of the lease terms, CPF has the experience and expertise to look after the works.